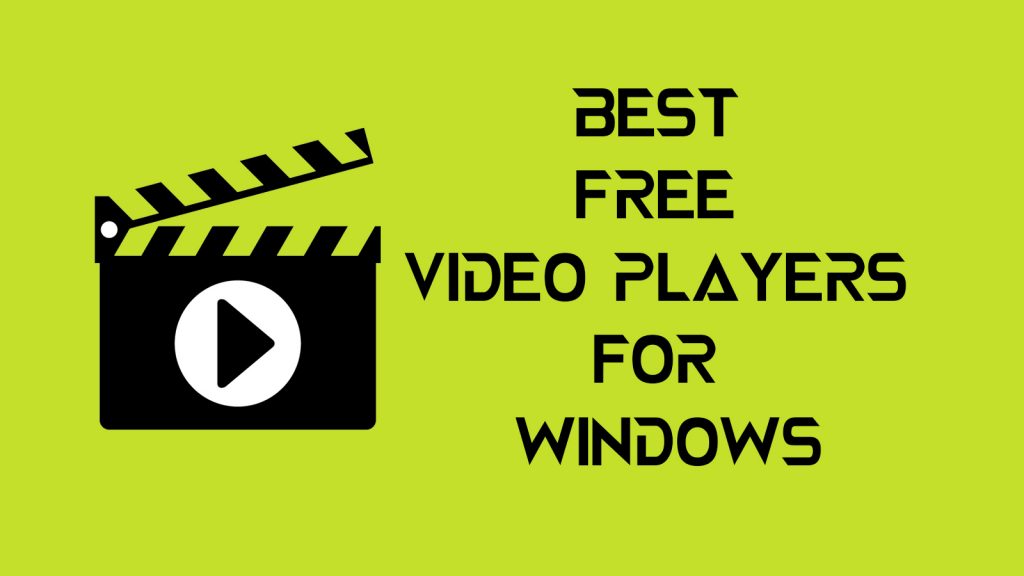 I have created a list of 10 best free video players for Windows operating system. I think you'll love it.
Do you watch movies and TV shows on your computer? 
To watch your favorite TV shows and movies on your computer the way to want (unless you are watching those online), you need a video player, not any video player, a good one, one that fits your needs. If you want to make a live video as wallpaper Download Lively Wallpaper
Here is a list of best video players in the world, I'm sure you can find a suitable one from this list:
1. VLC Media Player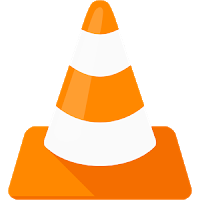 VLC media player is an open source cross-platform multimedia player and framework that supports most multimedia files as well as DVDs, Audio CDs, VCDs, and various streaming protocols. It allows you change its appearance using downloadable skins. If you don't like the official skins, then you can create your own VLC media player skins, all you need is "VLC Skin Editor" (Note: VLC Skin Editor requires the Java Runtime Environment (JRE) 6 or later.).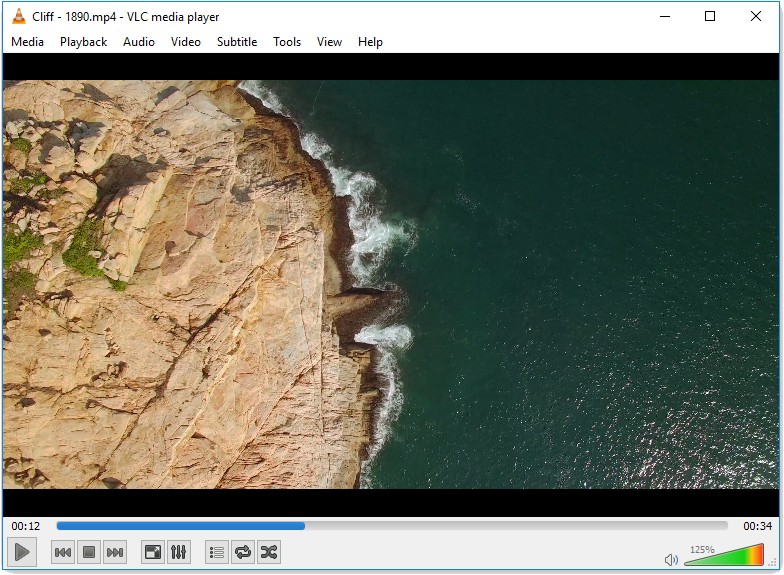 VLC has hardware decoding on most platforms. It supports 0-copy on the GPU and can fall back on software when required. It also has features like subtitle synchronization, video and audio filters, media file conversion, video recording and etc.
2. BS.Player Free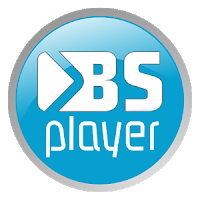 One of the unique qualities of BS player is that it doesn't use much of the CPU processing resources because it is specially designed to work on low-end systems. It has the ability to playback any YouTube video directly from the Internet. BS Player can also save the YouTube videos to the disk, but the "video saving" feature is only available in the Pro version.
If you load a movie that doesn't have a subtitle file, BS player will automatically search online databases for the right subtitle file. And, like the VLC player, it allows you to change its looks using skins. You can create your own BS Player skins if you want, all you need is the "SkinMaker" program, which is very easy to use.
Using the integrated WinLRC component, you can actually control the player with any standard infrared remote control.
3. Bomi Player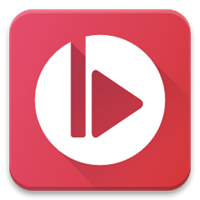 Bomi Player, formerly known as CM Player is a powerful media player that supports all the popular media formats including Blueray. It records all playback history by default so that you can resume the playback later. It also tracks playback states such as selected audio/loaded subtitle and etc.
Bomi offers advanced subtitle options, it can render multiple subtitle files at the same time, and it supports styled subtitles. It also supports hardware-accelerated decoding by GPU.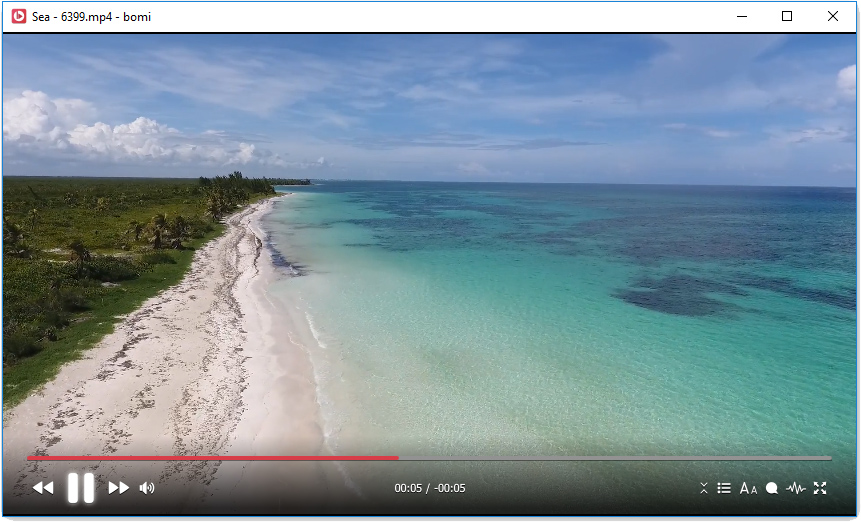 In my opinion, the default look of the application is a bit old, you can change it to a cooler one if you want, without even using the Skin feature — all you have to do is, go to "Window" option and enable "Remove Frame".
Like most of the modern video players, it also allows you to add files with drag and drop, and provides features such as Snapshot, Aspect ratio and crop modes, Deinterlacer, Filters, Color Equalizer, Audio-video synchronization, Volume normalization, Tempo scaler, Soft-clipping, Subtitle synchronization, OSD notifications, Customizable mouse actions, Customizable keyboard shortcuts, and Customizable control step
4. DivX Player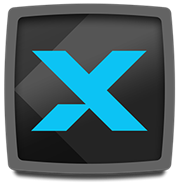 DivX Player supports high-quality DivX HEVC video playback (resolutions up to 8192×4320). It is free, but it shows ads in the program which is understandable because they have to pay the bills. If you don't like ads, then you can buy the ad-free version of DivX Player for almost 7 bucks.
It allows you to play online videos and DVDs, and stream videos to the connected devices, DivX Player keeps track of what you have played and where you left off which is a good thing because this allows you to jump right back in.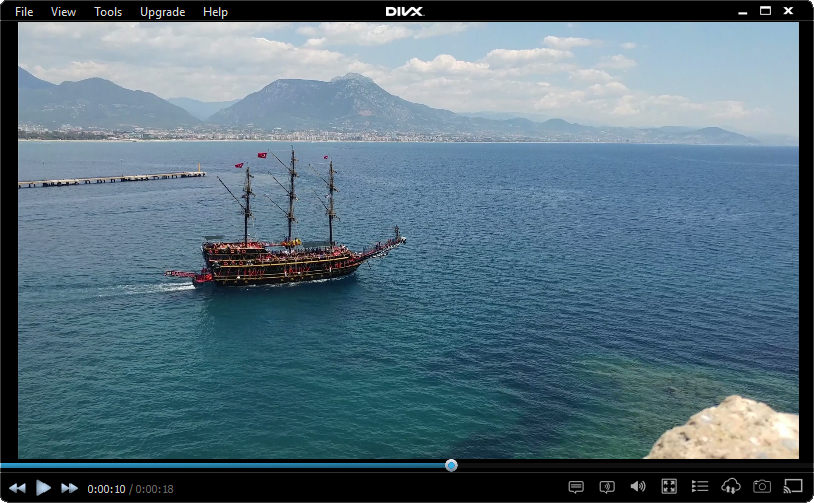 It's got features like an audio enhancer, CD/DVD burner, Cloud Connect (upload/download videos to or from your cloud storage), Snapshot (screenshot of a video frame) and etc.
5. GOM Media Player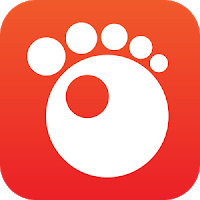 GOM Media Player offers support for all the most popular video and Media Player formats, tons of advanced features, and extreme customizability. It allows you to play 360-degree videos, capture screen, control playback speeds, and add video effects.
When you load a video that is not supported by GOM Player, then the GOM Player's Codec Finder service will automatically search for the missing codec and direct you to a place where you can read more and/or download it.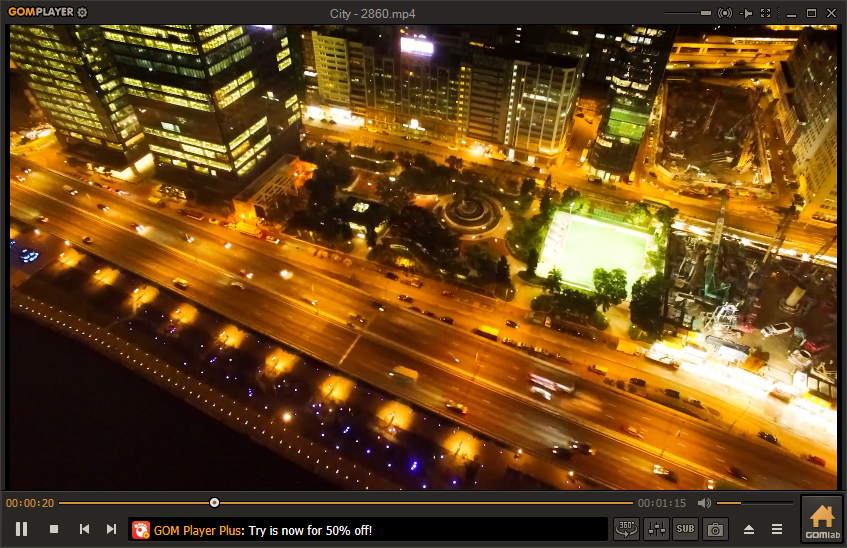 You can also control the GOM Player from your mobile with the help of GOM Remote — a program that allows you to control GOM Player and GOM Audio via Internet (Note: In order to use GOM Remote, you must install both the PC GOM Remote and the mobile app).
6. KM Player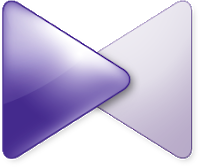 This media player supports 3D, 4K and UHD. KMPlayer also supports most of the popular video formats. Like the DivX player, this one also shows ads when you are connected to the Internet.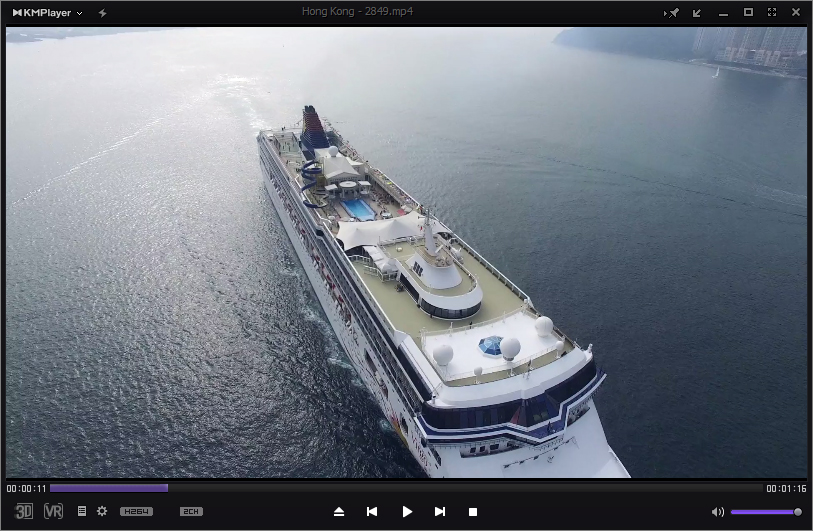 KM Player is highly customizable, if you want to customize KMPlayer a little bit, you can do it by right-clicking on its interface. For more customization options, go to the Preferences — don't go in there for tweaking each and everything about the player, that will take hours.
It allows you capture audio, video, and screenshots very easily.
7. Media Player Classic – Home Cinema (MPC-HC)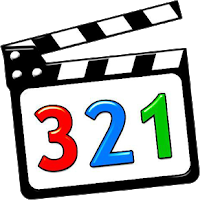 MPC-HC is a light-weight open source media player that supports all common video and audio file formats. This software allows you to watch videos on any SSE CPU, even on your old computer back from '99.
MPC-HC toolbars can be customized to fit almost any needs. It supports DVDs with menus, chapter navigation, and subtitles. It has built-in codecs for MPEG-2 video, and LPCM, MP2, AC3 and DTS audio.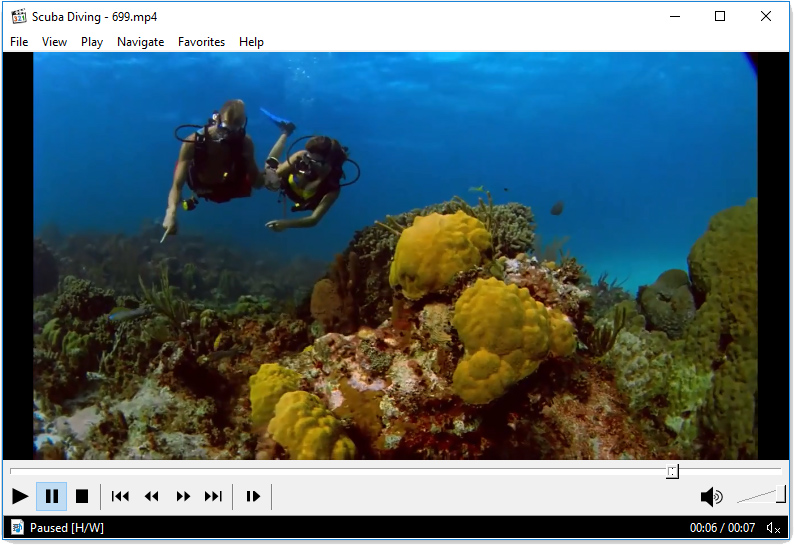 It has an improved Improved MPEG splitter that supports playback of VCDs and SVCDs using the VCD, SVCD or XCD Reader.
MPC-HC can also be used as DVB player.
8. Miro Player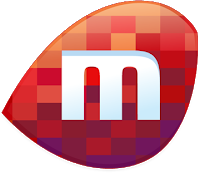 Miro Player is an open source media player that has more features than any good media player available. It supports almost all kinds of video and audio formats, and it has the ability to download torrent files. Yes, this media player is also a BitTorrent client too!
Since it supports almost all video and audio formats, you will see all of your media files in one place, in a well-arranged manner (you can also create playlists). It allows you to add your favorite music, video, or download sites to your Miro sidebar so that you can stream or download files right into your library.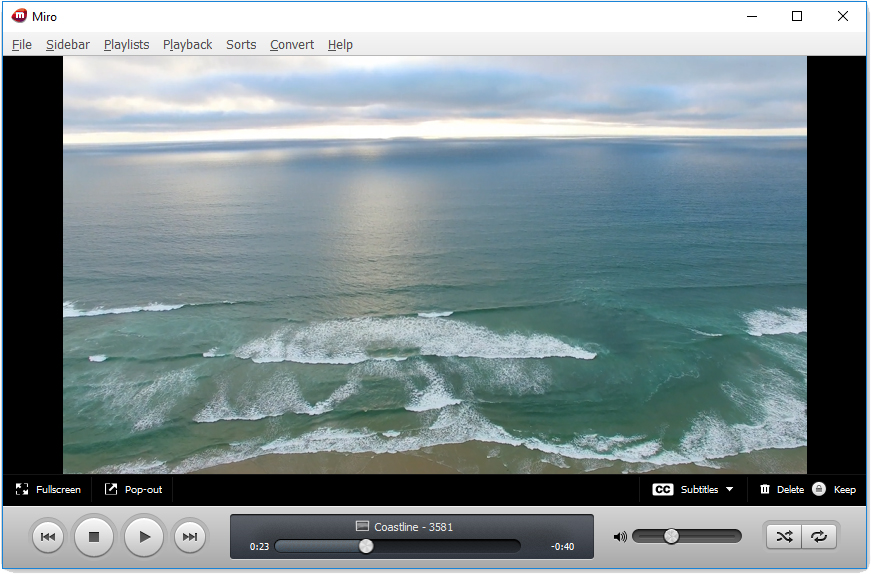 It also allows you to share your music and videos to other computers on a local network. Miro Player also has a media sync functionality that allows you to sync to lots of devices, including any Android device. It can even convert video files to the right format to play on your mobile device.
Miro also has Amazon's MP3 and Android Store built-in as well as Google's Android store.
9. PotPlayer
PotPlayer is a multimedia player developed by South Korean Internet company Kakao. It provides maximum performance with the minimum resources, thanks to DXVA, CUDA, and QuickSync.
As you can see in the above image, it has a great looking minimalist user interface.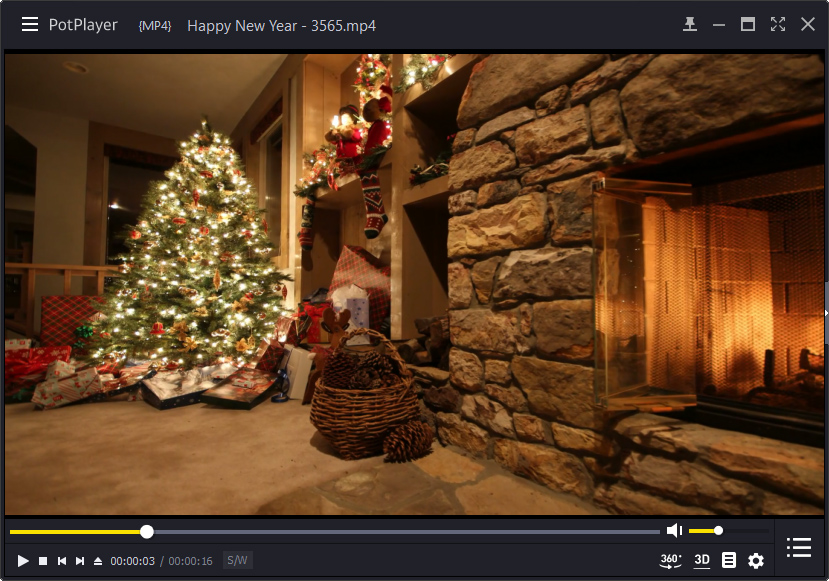 PotPlayer lets you bookmark your favorite scene or chapter, and take snapshots of the media you are viewing and save as a JPEG file.
It supports Blu-ray, DVD, Audio CD, and other popular media formats. It also supports popular subtitle formats such as text subtitles(SMI & SRT), DVD(Vobsub) and Blu-ray subtitles, ASS/SSA animation and SMI Ruby tags, etc.
10. Light Alloy
Light Alloy is an amazing media player that supports all the popular multimedia formats.
It has several interesting features such as IPTV support, Internet Radio, Live Preview, and Blu-Ray & DVD support.